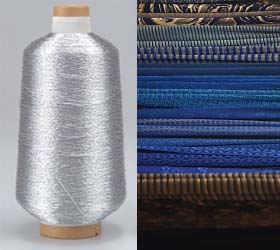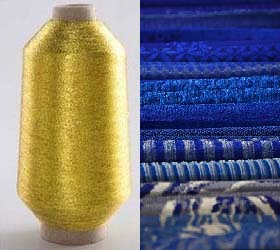 Metallic Yarn for Knitting & Lace
Our metallic yarns are used to sewing, denim, flat knitting, circular knitting and underwear knitting.
We have the thinnest, softest yarns as well as the thickest yarns, and the most popular yarns in Europe & America are also available. Our engineers can develop new metallic yarns by themselves and in line with our customers' requests.
Perfect for adding sparkle, shimmer and dimension to any craft project.
Adding embellishments to knit and crochet projects
Great for personalizing accessories and making projects truly your own.
Super shiney, for kniting in conjunction with acrylic, cotton, wool, cashmere, mohair, etc

MHR are suitable for flat knitting and tatting.
MXR is not only suitable for knitting, but also for tatting and embroidering..
XRR is suitable for flat knitting in one end,
MXS is very soft, it is not only suitable for underwear and silk stockings, but also for knitting and tatting.
315MX is the thinnest and softest metallic yarn in the world.